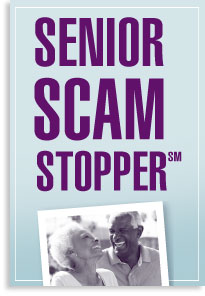 Friday, September 2
Ontario Senior Center
225 East B St,
Ontario, CA 91764
8:30 – 10:30 a.m.
Please RSVP to (909) 902-9606
Come and learn how to protect yourself or a loved one from fraud at our upcoming Senior Scam Stopper seminar. This will also be an opportunity to discuss state legislation relating to scams in home improvement, auto repair, insurance, telemarketing, real estate and more.
Panel of experts will include:
Department of Consumer Affairs
Department of Insurance
Department of Real Estate
Local Law Enforcement Agencies